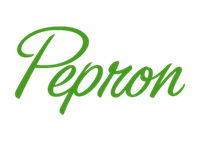 HEALTH CLUB HUKKA DEVELOPS DIGITAL CUSTOMER MANAGEMENT
Oulu based Health Club Hukka has had rapid growth both in business and member numbers during the last few years. Offering group exercise, gym and ball game services to its members Hukka has found a vast and devoted clientele from the Oulu region in Northern Finland. By also offering its members many added services included in the membership fee such as child care, relaxation facilities, spa services with infra-red and Finnish sauna's and things like bracelets for single people so they can show off their marital status Hukka is a forerunner in providing wholesome and memorable exercise experiences. Inside Hukka's facilities members can also find and use payable specialty treats like personal trainer, massage, physiotherapy and beauty services.
It is very important for Hukka that their members can have a real influence on developing Hukka's services and facilities. Hukka strives to effectively distribute every request, feedback or idea send by a member or someone deciding if he should become one to the knowledge of the responsible person inside Hukka's organisation. On top of emails and calls coming directly from customers Hukka has a very strong presence in social media through their active Facebook-page and community and Twitter and the impact of social media is continually growing. Hukka invests strongly on developing digital multichannel customer management and wants to be a forerunner also in this area.
Laboratorio Uleåborg has been Hukka's partner and provider of digital services for a long time. In their latest project Laboratorio Uleåborg together with Pepron have provided Hukka with a comprehensive multichannel solution for Hukka's digital customer management. Solution has been built on the cloud based customer service system Zendesk.
"Handling customer feedback and improvement suggestions has really become faster with the use of Zendesk. In addition we now get customer satisfaction directly from the customer about how we handled their issues." says Anna Rounaja, Chief Business Development Officer at Hukka. She emphasises that for a company continuously investing on their customer experience moving to use a comprehensive customer service system like Zendesk has been a very wanted and needed step in development. According to Anna another big improvement gained by the use of this solution has been the clarification of the management workflow at Hukka. With the help of this solution Hukka now has every request, feedback or idea originating from their customer base available easily in one system. Anna also adds that due to the excellent technical support provided by Pepron the deployment of the solution was easy and the system was in active use with all of the responsible persons in a time-frame of a few weeks.
HUKKA
Located in Oulu Health Club Hukka with its 14 000 square meters facilities is the biggest of its kind in the north. Owned by a family business Hukka offers a wide variety of exercises to its members. With their membership fee the members of Hukka can enjoy over 150 group exercise hours per week, train in three well equipped gyms (including a functional fitness studio and one gym just for women), do indoor cycling and play tennis, squash, badminton, table tennis, street basket or floor ball. In addition Hukka offers their members pampering in different forms in their cafeteria, relaxation facilities and infrared and normal sauna's.
More info:
Anna Rounaja
Chief Business Development Officer
+358-40-5600 720
www.hukka.net
LABORATORIO ULEÅBORG
Laboratorio Uleåborg is an Oulu based advertisement office specialized on digital design. Laboratorio Uleåborg provides their customers with assignment on advertisement, marketing communications planning, brand management, graphical design and a wide variety of functions in digital communications. Laboratorio Uleåborg also executes corporate identities, advertising, user interfaces, packaging design, product design, communication for social medias, animation, audiovisual design, information and interior design.
More info:
Mika Pyhähuhta
Creative Director
+358-40-542 8590
www.uleaborg.com
PEPRON
Pepron is a consultation and solution provider focused on bringing new and innovative ways of using cloud and mobile services into daily business and customer service. Pepron uses existing widely adopted cloud and mobile services for building complete and integrated business solutions. Pepron helps in choosing customer and user centric solutions that also satisfy the business needs of organizations. Pepron's offering consists of consulting, delivering of cloud and mobile systems and the maintenance of delivered systems and processes.
More info:
Janne Räsänen
CEO
+358-40-575 4595
www.pepron.com