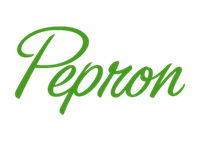 BITWISE EXPANDS TO OULU
Bitwise will start operations in Oulu in September 2014. Initially, the unit's main task is to support Bitwise's existing project needs. Bitwise is a well-known actor in a challenging project environment - "150 successful projects, and none of them failed", says the CEO Tomi Mikkonen, "our success is based on world-class experts, who are carrying the responsibility."
During 2015, the Oulu unit will be developed in selected technology areas to take overall responsibility for the business. "We wanted to open a branch in northern Finland, close to important customers. It's great that we have these professionals, Marko Kallovaara and Janne Räsänen with us to ensure a fast start and get their experience in business development for our use", says CCO Juhani Kallio Bitwise Oy.
Friends from Oulu, running a different product business, find co-operation to be a great opportunity for client companies in Oulu. "Besides products, the partnership now provides for our customers and partners a strong project know-how, while extending the Bitwise operations to other parts of Scandinavia," describes Kallovaara.
Growth will be one of the main objectives for Bitwise in the near future - to reach that target Oulu unit plays a key role. "It is a pleasure to be involved in supporting this goal. I can see that Bitwise's productized project delivery model also has a significant global potential", says Räsänen.
"Bitwise Oy is a welcome addition to the Oulu business world and fits in well with strong expertise and contact network of the company field", says Juha Ala-Mursula Business Oulu.
This is a good start!
Bitwise
Bitwise Oy is software engineering specialist, which offers solutions to wide range of industries, like industry, commerce and government sectors. Company's turnover was 4.2M€ in 2013 and currently has 60 employees.
Read more www.bitwise.fi
Pepron
Pepron is a consulting company focused on producing new and innovative ways to use cloud and mobile services to facilitate everyday business operations. Pepron implements integrated business solutions with the help of existing and widely used cloud and mobile services. The solutions and tools that Pepron offers are built from a customer and user perspective to meet the business needs of customer organisations. Pepron's supply consists of consulting, cloud and mobile system delivery and maintenance of the delivered systems and related processes.
Read more at www.pepron.com