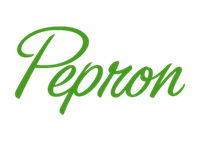 SMOOTH CUSTOMER SERVICE PART OF THE SUCCESSFUL OPENING OF IDEAPARK OULU
Finland's second Ideapark opened its doors in Oulu on the 31st of October 2014 and brought with it 25000 square meters of shopping space, 500 jobs and about 50 different businesses under the same roof in northern Oulu with such a rush of enthusiastic shoppers on its opening day it created nationwide news and media buzz in Finland.
Although the actual rush hour started on the opening day the people responsible for the opening of Ideapark Oulu had already been working their socks off for several months. While handling all other current matters coordinating the successful joint opening for about 50 different businesses was not a simple undertaking: "While consumer satisfaction is our core competence we have also always invested heavily on the satisfaction of our business customers at Ideapark, an essential part in this is that we provide fast and easy corporate customer service", says Petri Häli Shopping Centre Manager at Ideapark Oulu.
Pepron delivered a customer service solution based on Zendesk for Ideapark Oulu. Petri Häli continues: "Whether the issue was some kind of a practical current matter or for example information distribution to our website we have to be fast and reliable in order to guarantee continuing sales for our business customers, having modern customized customer service tools has significantly helped us in helping our business customers"
Ideapark
Ideapark is one of the most well-known retail brands in Finland. Ideaparks can be introduced as booming modern business cities which offer an unprecedentedly attractive shopping paradise for leisure time, decoration, fashion and daily consumer goods. As an example the first Ideapark in Lempäälä hosts a lot of different events and top-quality seminars, conferences, and exhibitions and consists of about 110 000 square meters with 200 shops, more than 30 food outlets and cafés and nearly 1.2 km shopping and pedestrian zone in sheltered indoors. .

Learn more www.ideapark.fi
Pepron
Pepron is a consulting company focused on producing new and innovative ways to use cloud and mobile services to facilitate everyday business operations. Pepron implements integrated business solutions with the help of existing and widely used cloud and mobile services. The solutions and tools that Pepron offers are built from a customer and user perspective to meet the business needs of customer organisations. Pepron's supply consists of consulting, cloud and mobile system delivery and maintenance of the delivered systems and related processes.
Learn more www.pepron.com