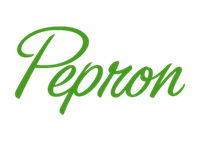 IHELP PROMISES A QUICK AND TRUSTWORTHY CUSTOMER SERVICE EXPERIENCE
Nowadays people travel with their smart phones and tablets no matter where they go. Unfortunately this means that these gadgets also break down more often. Especially the nowadays often quite large touch screens on these gadgets are in great jeopardy. When accident happens iHelp Finland Oy, a full service repair shop for smart phones and tablets offers quick help. In a reasonably short time iHelp has risen to become a very popular and trusted modern smart phone and tablet repair shop. For their customers iHelp makes an under 72h turnaround promise which in practice means no matter where in Finland the customer is located iHelp promises to handle inbound shipping of the product to iHelp, repair of the product and outbound shipping of the product back to the customer in under 3 days from the date the customer has made the repair order. Customer security is also a great concern to iHelp and consequently iHelp grants a 6 month full quarantee for both iHelp's work as well as to the parts iHelp uses when repairing customer products.
Majority of the customers of iHelp Finland Oy make their repair orders through iHelp's web shop build on Woocommerce. IHelp also has a strong presence in Social Media and receives loads of normal customer service questions through their Facebook page or personal Facebook messages. It's telling of the effect of social media for a modern repair shop that iHelp reached over 10 000 likes on its Facebook page in a fairly fast time after its launch. "Providing fast customer service with excellent quality is vital for iHelp in order to fulfill our under 72 turnaround promise", says Ville Tasala, CEO of iHelp Finland Oy and continues: "We have to respond to our customers fast regardless if they choose to contact us through Facebook, email or through web from our web shop."
Pepron build a customer service solution based on Zendesk to iHelp Finland Oy. Using Zendesk as a customer service platform offers an easy way of bringing Social Media to be a part of the normal customer service workflow. In the solution Pepron built for iHelp all customer messages received in Facebook as well as in Twitter are brought alongside and as a part of the same workflow as customer messages received through email and iHelp's web shop. Pepron also implemented a Woocommerce integration between iHelp's Woocommerce based web shop and Zendesk. "With the help of Pepron's Woocommerce Zendesk integration I can handle almost all of my tasks centrally through Zendesk which lets me concentrate on doing the actual repairs instead of jumping between different systems doing different tasks", tells Mikko Koskimäki from iHelp. "With our Woocommerce Zendesk integration we managed to bring iHelp's actual service work workflow into the same UI to be handled parallel with all other customer service requests and messages flowing in through different channels", establishes Henrik Heusala, Business Consultant from Pepron.
iHelp.fi
IHelp.fi is a full service smart phone and tablet repair shop. IHelp.fi services all common brands like Apple iPhone and iPad and corresponding products from Samsung and Nokia. IHelp grants a full 6 month quarantee for their work on repairing the product as well for the parts iHelp uses for their repairs. For all common smart phones and tablets iHelp gives an 72h turnaround promise regardless of the location of the customer's location in Finland.

Learn more www.ihelp.fi
Pepron
Pepron is a consulting company focused on producing new and innovative ways to use cloud and mobile services to facilitate everyday business operations. Pepron implements integrated business solutions with the help of existing and widely used cloud and mobile services. The solutions and tools that Pepron offers are built from a customer and user perspective to meet the business needs of customer organisations. Pepron's supply consists of consulting, cloud and mobile system delivery and maintenance of the delivered systems and related processes.
Learn more www.pepron.com